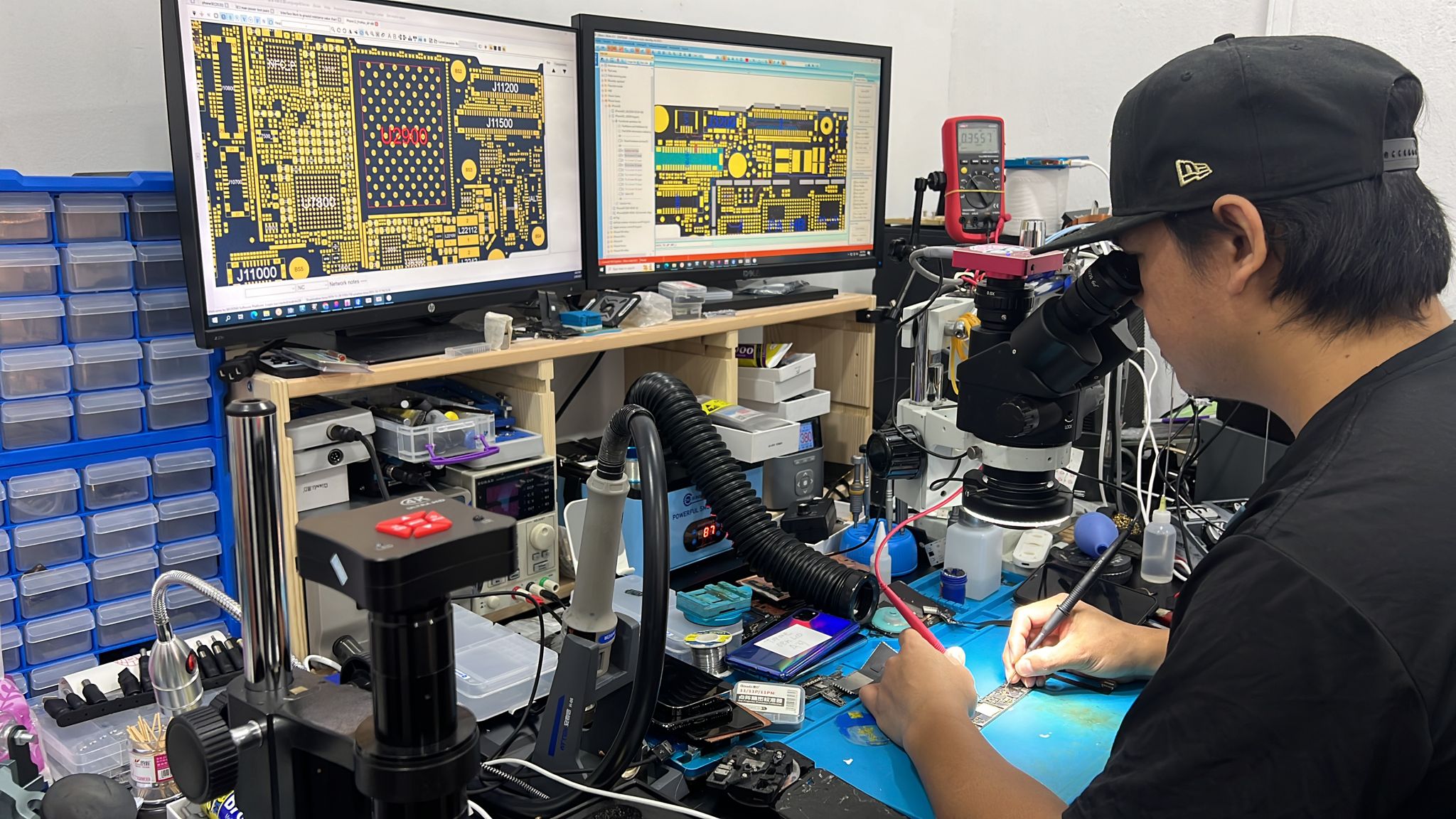 A Decade Of Quality Repairs
WE'RE HIRING
Looking For A Career With Us?
Fill out the form and we'll be in touch with you as soon as we can.
Looking for a quicker response?
We are able to respond quicker over WhatsApp.
SEE OUR GOOGLE REVIEWS
Local Customers Trust Mobile Life
Trusted, Friendly & No Data Loss
My iPhone X blacked out on Friday evening. Did not expect sales counter service to remember me but Melvin was professional and assuring in his repair proposal and quote. I can say their offer was way more competitive than 2 other well known outlets I checked with. Best of all, my iPhone was successfully repaired with no data loss and seems to work better now than before. Will continue be a loyal customer and recommend friends as well!!
Humming Bee (Mobile Life Bishan)
Polite & Excellent Quality
Wonderful service and excellent quality checks. Went there to replace my screen protector and cover. Melvin was very attentive, polite and careful, ensuring the screen protector was carefully laid and even rejected a few pieces when he noticed defects on them. Helped me clean my phone and happily attended to my request to brush out the dirt in my speaker holes. Honest and diligent. Fully recommend this stall. 👍🏻👍🏻👍🏻
Mason (Mobile Life Queenstown)
Most Affordable Option
Trust worthy shop. they are very skillful and not so calculative. best economical repair for your handphone. At one shot, my mi 9, iphone 8, 6 all fixed by them. Happy with their service.
P P (Mobile Life Serangoon)
Excellent, Patient & Polite
This shop was recommended by my daughter's classmate. Would like to compliment on Danny who provided excellent service. He is patience, polite & able to give sound technical advice. Thank you 👍🙏
J N (Mobile Life Serangoon)
Cheaper Than Others
Came here to repair cracked iPhone screen and gotten bumper and new screen protector. Friendly staff. Hassle free repair and quite fast. Price is alright for me, cheaper than a previous shop I went. So far so good.
Joan Liew (Mobile Life Bishan)
Best Option in Bishan
Daisy was Super Helpful...Excellent and friendly service, they had a huge selection of phone accessories and even had one for my curved-glass screen that adhered way better than the two I had brought from other places...